Do you want to make optimum use of your TDM software? Our training team will deliver the knowledge you need – directly in the system. This way, you can quickly learn the most important information for working with our solution. You can choose whether to attend a training session at our Tübingen site or receive training on your own premises.
As well as practice-based standard training sessions, for which participants are awarded a certificate upon completion, we also offer customized training packages tailored to your requirements. These can be booked as an in-house training session at your company or as an online session.
Training sessions in Tübingen
The training sessions are conducted in German at the training center of Walter AG in Tübingen. However, we are also happy to offer training in English, French and Italian. Contact us with your requirements at support@tdmsystems.com.
We offer standard training on the following topics:
In-house training sessions at your site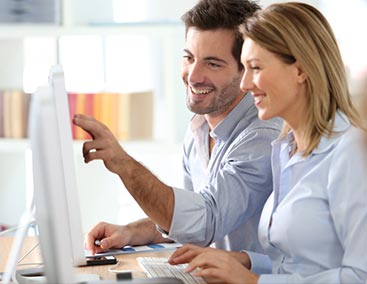 Together with you, we agree in advance the content of the training we will deliver. This way you can be sure that all participants acquire exactly the software knowledge they need. After the training is complete, the TDM team will be happy to answer any specialist questions, particularly in relation to your real-life scenarios, as part of our TDM Flex Care Credit model.
Are you interested in an in-house training session? We can offer advice and prepare a customized training quotation for you.