Mr Behnke, could you please describe the relationship between BOSCH Rexroth and TDM Systems? What makes it so valuable?
Behnke: BOSCH Rexroth in Schweinfurt and TDM Systems have a longstanding business relationship founded on mutual trust that goes back several years. We don't just use TDM – we have established a development partnership for certain modules with TDM Systems. This has and continues to make it possible to make adaptations within the realms of our standard operations that will make targeted improvements to our day-to-day work. TDM Systems is always at our side to advise us or to provide practical assistance – that goes for all areas of our partnership. From software improvements to project services and the Customer Service Helpdesk, we know we can address any issues and discuss any ideas. In short: We feel that we're in good hands with this partnership, which has always worked to an incredibly high standard. Another reason for this is that Jens Schuster has been our contact for years. This strengthens the trust in this partnership and means that we almost never need to spend time explaining things to our contact. Each of us knows what the other can do. As a result, we are able to the point when it comes to get straight to grips with technical issues without long lead times – it's very efficient.
Schuster: BOSCH Rexroth in Schweinfurt is a valued partner and user for TDM Systems. Even though BOSCH Rexroth has been using TDM for years, we are still learning from its application at BOSCH Rexroth. It's often the fine details that make a software application even better and more user-friendly. Being able to see this first-hand through our users is an enormous advantage for us. Our collaboration also gives us an insight into how the demands of the machining industry are evolving and how trends are developing.
In particular, I find the web-based training courses, the resources offered in the Virtual Academy and the User Day especially helpful. And, of course, our personal contacts.
Ralf Behnke
BOSCH Rexroth
You began introducing TDM at the Schweinfurt plant in 2003. Why did you choose TDM Systems?
Behnke: The decision was largely based on three key factors.
Firstly: At the time, we already had a long-standing tool management system. Due to our growth and internationalization, however, this system had been pushed to its limits. And since we always have and always will opt for the best, we chose the solution that we felt met our needs best out of all the solutions on the market.
Secondly: We were impressed by the extensive range of technology that was available to use from the very start – the modular design, practical data structure and available interfaces. It was also important to us that we could transfer data from our old system, a Unix database. This was uncharted territory for both us and TDM Systems. But TDM guaranteed that it would work – and they didn't let us down.
Thirdly: We had an excellent feeling about the staff we spoke to at TDM Systems. It wasn't about trying to sell as much as possible. They listened to us on a technical, neutral level and gave us practical, individual advice on which modules would suit our purposes.
Schuster: The step-by-step expansion process enabled us to optimize our solutions to meet the requirements and changing conditions. Even today, we can see that the application can still be enhanced. The current implementation of an SAP interface, for instance, will significantly simplify the ordering processes for tools.
How and where does BOSCH Rexroth utilize TDM and how has the application continued to evolve over the decades?
Behnke: Initially, we implemented TDM in the plant at Schweinfurt and mirrored in Volkach. The systems had to run separately because, at the time, the options for data transmission were not as successful and stable as they are now. Since then, we have managed our plant in Blaj, Romania, from our database in Schweinfurt. We have integrated the shopfloor there as a client, which means that the data is stored in the central database in Schweinfurt and our Romanian colleagues access their data remotely from their site.
We also have a plan in the works to integrate a site in China from Schweinfurt. TDM Global Line's current ongoing development also plays to our advantage. TDM Systems has correctly identified that the globalization and internationalization of businesses is heading towards this trend. We are not yet using TDM Global Line but discussions are ongoing. We will either completely switch to TDM Global Line or will use TDM and TDM Global Line in hybrid operation.
The next stage, which is set to begin in 2020, is the merger of all four existing Rexroth TDM databases. As part of this process, we will discuss which solution will be best for us in the future with TDM Systems. We have full confidence in the TDM experts' recommendation.
Training courses on a broad range and personal contact
In a nutshell, where do you think TDM offers the greatest added value?
Behnke: There's not just one source of added value – there are several. One is its continuous development, a transparent process in which the customers are involved. TDM Systems always manages to know what their customers need before the customers do. The annual TDM User Day is really important in this sense. It offers a great mix of specialist talks, user case studies, new developments in software, and discussion of current topics that will be important to all of us.
Another advantage is its modular design and, moreover, an open attitude when it comes to the system landscape. For instance, a specialized course by TDM offered me the chance to get to grips with the intricacies of the Oracle database. It's rare to find this level of transparency among software manufacturers. TDM Systems, on the contrary, has no issue with explaining such things to its users. I have never seen this attitude at another company. The range of training opportunities, through a variety of channels, is another additional benefit. In particular, I find the web-based training courses, the resources offered in the Virtual Academy and the User Day especially helpful. And, of course, our personal contacts. If I have a problem relating to TDM, a TDM specialist is on-hand immediately to help out.
Schuster: Our strategy is based on transparency and neutrality and offers enormous added value for our customers. Every machining company, even if they use a market-leading system, has a unique system landscape and processes. With our range of interfaces to other systems (presetting devices, CAM/SIM software, machine integration, etc.), we are able to implement TDM easily for almost every machining company. I think this was clear to see during the plant tour on the User Day – at BOSCH Rexroth, TDM is responsible for a large proportion of the data flow and, as a result, for ensuring that the different areas are networked and function together. We were able to successfully optimize the NC – pallet – machine planning iteration, which was well received.
What do you hope to see in the continued development of TDM solutions?
Behnke: We would very much like to see more reliable performance under a range of conditions. However, this is not necessarily an issue with TDM, as it is closely linked to our operating system. Question-to-answer times and loading times on start-up are occasionally a little too long. These are minor problems, though, when you look at the bigger picture. I expect that they will be solved in the new version of TDM Global Line. Apart from that, I think that module development is absolutely on course for further success.
This year, BOSCH Rexroth partnered with the TDM Days. Why did the two organizations decide to work together on this?
Behnke: Firstly, these annual meetings offer us, as end users, an excellent opportunity to learn from one another and to exchange ideas. You see familiar faces and always feel welcome. It's a very informal, familial atmosphere. Secondly, I noticed that in previous years, many participants expressed an interest in our Rexroth linear technology, and I wanted to follow up on this. The TDM User Day at our Schweinfurt plant allowed us to bring these two elements together. In addition, I wanted this event to reinforce and raise awareness of the importance of TDM internally at our plant, so that everyone values this solution as we should. The event was a huge success – we received lots of positive feedback from both external participants and our own colleagues.
My request for you is to uphold the TDM User Day as an event, no matter what. It truly is unique.
Schuster: To put it simply, the application used in Schweinfurt has been perfected and runs exceptionally well. I was, of course, incredibly pleased to welcome a long-standing, reputable customer such as the Linear Technology Business Unit at BOSCH Rexroth to our TDM User Day team, and I do believe that the visitors went home very well informed.
News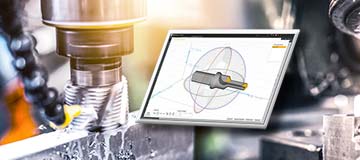 Continue to drive digitalization forward now and use the latest version of tool management to reduce costs,...
Find out more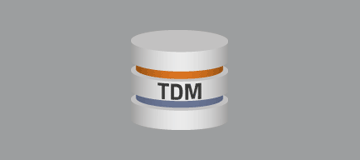 A digital tool database offers enormous advantages in manufacturing practice: overview, agility and savings with...
Find out more