How can data take your production to a new digital level?
Data, in particular tool and machine data, is considered "the new energy" for production and business processes. However, to successfully create value with data, several factors are crucial. At the TDM Day, TDM Systems will present how the data requirements of Industry 4.0 are met and what constitutes value-added data management: From digital visualization and planning of the tool inventory, as well as a high level of connectivity and data integration, right through to analytics and automation.
TDM Day 2023 on November 15, 2023 at our partner DMG MORI's site in Pfronten, Germany
During your visit, you will have the opportunity to meet our Managing Director Jean-Paul Seuren, our Executive Vice President Global Sales & Marketing Andreas Seum as well as our Head of Product & Technology Timo Kanz in person. You can also look forward to speaking with our experts, successful users as well as host and technology partner DMG MORI, represented by Torsten Böck (Division Manager CAD/CAM systems) and Harald Hoofs (Senior Consultant).
Learn from the best – what you can expect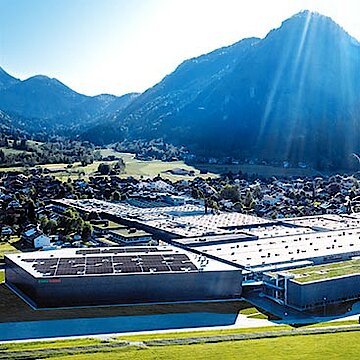 It's all in the mix: The TDM Day offers its participants not only interesting presentations about the solutions and news relating to TDM Systems, but also customer and partner presentations provide inspiration and new ideas to the visitors. We know that networking and exchange of experience are enormously enriching for many TDM users. We are happy to support this and therefore offer an evening get-together for all TDM Day guests. This will take place as usual on the eve of TDM Day, on Tuesday November 14, 2023. For this, we have chosen a nice Allgovian inn in Pfronten so that you can meet familiar faces or make new contacts in a cozy atmosphere.
The TDM Day will take place on November 15, 2023 and we are looking forward to welcoming you to DMG MORI's Pfronten plant. We have put together a varied program that is sure to provide interesting information for every participant: Customer presentations, special solution topics, as well as the presentation of our data services and our new solutions for machine data acquisition and machine controlling. Our technology partner DMG MORI also has news in store for you.
An overview of what you can expect at our TDM Day:
"Data is the New Energy" presentation: New energy through valuable data, and presentation of the TDM Data Marketplace
Interesting customer presentations
Tips and tricks from the TDM application
Varied expert presentations on data services, machine data acquisition and simple logistics solutions
Highlights from our host DMG MORI
Preview of TDM Release 2024
Get-together for users to exchange ideas: Build up a network of experts and practical users and share your valuable experiences
We look forward to welcoming you!