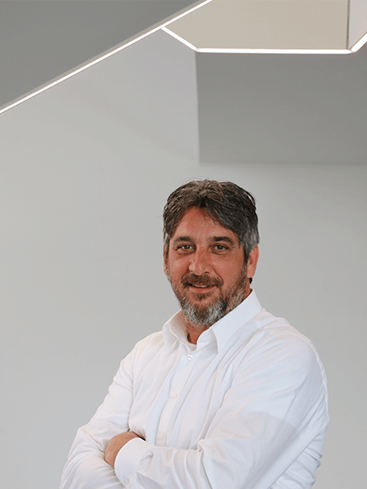 Mr. Lindenlaub, how did you come to TDM Systems?
I was employed at a software company previously, and one day during a customer visit, TDM software was used for a showcase. The topic of tool management and TDM Systems as a company intrigued me straightaway. Based on this introduction to the company, I did some research on their website to take a closer look at the tool management solutions offered by TDM Systems. While researching their product line, I happened to notice they were accepting applications for an interesting position. I didn't even think about it twice—I applied immediately. (Laughs)


Why did you decide that TDM Systems was the right place for you?
During my interview, I was given a brief presentation, and the software and the approach taken by TDM Systems immediately inspired me and captured my interest. At this point in time, I was ready for a new challenge, and fortunately everything happened at the right time. Right from the start at TDM Systems, it was easy to see that coexistence with one another at TDM Systems is genuinely harmonious. Colleagues are all very pleasant, friendly, professional and team oriented. Any issues that need clarification and questions that arise are always discussed, handled and resolved in a businesslike manner.


What are some of the typical tasks of a Consultant / Senior Project Manager at TDM Systems?
My responsibility at TDM Systems is the planning, managing, controlling, and monitoring of customer projects and bringing them to a successful end. Of course, there is more that goes on behind the scenes than it may seem at first glance. A project always has various project phases and milestones. As a Project Manager, it is necessary to ensure that the implementation of the project plan is executed according to schedule. I see to the customer's needs throughout the entirety of the project and provide them with the advice and support they require. As a Consultant / Senior Project Manager, I am constantly reflecting on how and where I can provide even better support in order to obtain the best results for them. You might say that a project is like a recipe: if you measure out all the ingredients correctly and bring everything together, you will have a great meal. The catering chef, so to say (laughs).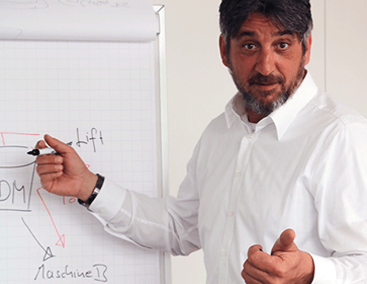 What do you enjoy about working at TDM Systems?
One thing which is very clear is that you receive considerable support at all times. There is a wide range of opportunities offered to employees, for example in the form of receiving advanced training. On the other hand, you are able to work independently. When a project gets assigned to me, I am the person who is solely responsible to ensure it is implemented smoothly and purposefully. It is always an interesting challenge to manage a project on my own responsibility and lead it to a successful outcome with a satisfied customer.


What attributes should a person bring to this job?
More than everything, it is important to have a customer focus. Creativity and being oriented solution are also fundamental characteristics for those who take on consulting tasks. Since we are talking about a very specific field, it is helpful to have experience in the machining industry as well as to have tool knowledge. Experience in the software area / databases are a part of this as well. Knowledge of the English language is a must, because TDM Systems operates globally and various projects are carried out internationally.
Other careers at TDM Systems