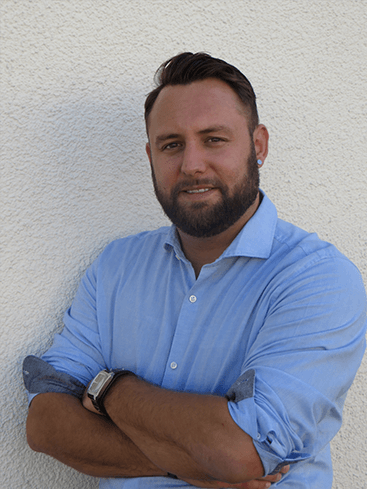 Mr. Ehmann, how did you come to TDM Systems?
After completing high school, I first completed an apprenticeship program as an IT systems specialist. Subsequently, my plan was to go to the University. However, I came to the realization quite fast that I would rather work. TDM Systems came to my attention by chance. I knew Walter AG because I had a holiday job there as a student, and so I came across TDM Systems in an indirect way.
Why did you decide to work for TDM Systems?
During the interviews I noticed the nice and relaxed atmosphere. When we then discussed actual job duties, right away the responsibilities sounded interesting. After the first interview, it was easy for me to imagine working at TDM Systems. Luckily, that was the case. And even after nearly six years the colleagues are still tolerable. (Laughs).
What are the typical tasks of a service employee at TDM Systems?
The scope of duties is divided into two areas, one external and one internal. The external relates to meeting with customers; which, for example, includes start-up, installation or training. Internally, we take care of customers by telephone, prepare for outside customer meetings or take part in training courses for customers or colleagues. Together with a colleague, also give webinars for customers and interested parties on topics that are particularly relevant to users.
What do you particularly like about your work at TDM Systems?
For me, above everything else, it is the variety. Every day and every customer interaction is different. The positive customer relationships also make daily work very interesting and exciting. But the most important aspect for me is that you get the time to get involved in something and you're not just thrown into the deep end. TDM Systems also offers opportunities for professional development for all employees, such as training courses and seminars. In this way, employees don't stand still in terms of state of knowledge, but rather their knowledge can always be further developed.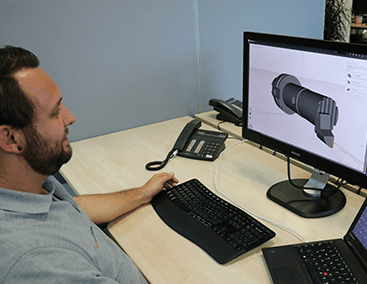 Which characteristics should a person bring with them for this job?
First, you should be open-minded. Secondly, you should enjoy traveling, as the work often leads around the globe. We have customers in many countries, such as in the USA, South America and China. The service area at TDM Systems is not only interesting for candidates with an IT background, but in general also for those who like to work while having goals and the customer in mind. In the well-organized training phase, you will get to know the software - and it doesn't make any difference here whether you are a newcomer from a different background or an IT recruit.
Any final thoughts?
Right now I actually have a particularly specific wish: It would be great if a future colleague were a goalkeeper, because we are urgently looking for one for our company soccer team. (Laughs). Other than that: At TDM Systems people receive great support and are incorporated smoothly into the job. Add to this the helpful colleagues and the nice atmosphere. What more do you need? You just enjoy coming to work!