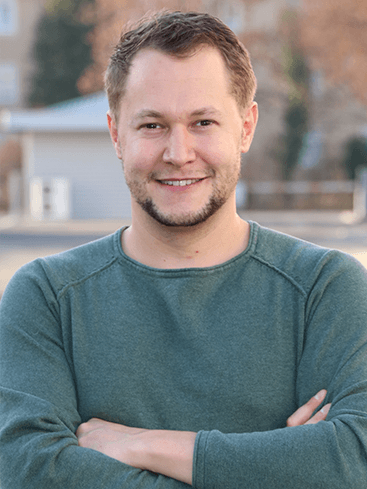 Mr. Rudolf, how did you come to TDM Systems?
I have known TDM Systems since my studies in media and communication informatics in Reutlingen. I financed this by working weekend manufacturing shifts at Walter AG in Münsingen. Working there I came into contact with TDM software for the first time. Later on, I completed an internship semester at TDM Systems in 2009 and continued to work as a student trainee. In the end it was a smooth transition. I finished my thesis and started the next day.
Why did you decide to work for TDM Systems?
I had already gotten to know all colleagues and the work here in the company through my internship semester. I personally liked both from the very beginning. Already during my time as a working student, I had been spoken to about possible areas of responsibility. When I had learned that I was most likely going to be allowed to come on board with TDM Global Line, I immediately accepted.
What do some of the typical tasks of a software developer at TDM Systems look like?
First of all, you have to be aware that there is a development department with two teams. The TDM team is responsible for the TDM basic software, and the Global Line team for the TDM Global Line product line. In each team, there are other specializations, such as server and client developers. In the area of client development, take care of the implementation of program interfaces and with topics of usability and interaction design. Server developers deal with data acquisition from a database and the transfer of data to the client, so that the delivered data can be visualized. For example, I am active in client development and so I also take care of software design and usability in such a way that it is fun for the customer to use it. We develop according to the scrum method. This means that everyone gets their tasks assigned and our department manager sets priorities for the points that come from outside or from product management. All points are then maintained together with the resulting source code on the Microsoft Team Foundation Server (TFS).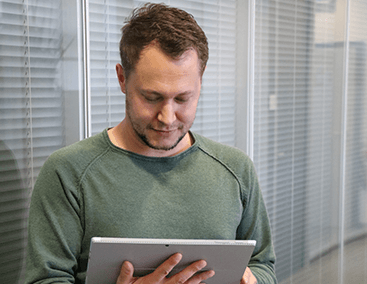 What do you particularly like about your work at TDM Systems?
For me it is important to mention that it is easy for me to relate to my colleagues as individuals. We're a great team and it never gets boring. (Laughs). You can always say your opinion and you are heard. In addition, the work is interdepartmental and we work with the latest development environments and frameworks. TDM Systems also offers its employees the opportunity to further develop themselves. For example, the company allowed me to receive the certification as a Microsoft Certified Solution Developer (MCSD), and they paid for all of the required tests and materials. This is an important point for me, because in this industry, with continuously new technologies, you simply cannot stand still in terms of personal development.
Which characteristics should a person bring with them for this job?
Bringing logical thinking, creativity and enjoyment of problem-solving are good prerequisites. You should have either graduated with a computer science degree or have vocational training in this field. I find it important that potential candidates know Visual Studio and can develop with .NET and C-Sharp. Apart from that, we work with the WPF, HTML 5, CSS, AngularJS, and Web API programming languages. You should have at least a passing acquaintance with these.
Other careers at TDM Systems