Uwe Damberg, Service & Projects Manager at TDM Systems, knows that "users have less and less time." "That means, on the one hand, that they cannot wait for a member of the service team to visit them on-site if problems need to be addressed or software implemented. On the other hand, they have less and less time to participate in training." With "Service Concept 2020", TDM Systems is taking requirements and wishes of its customers into account. Both sides benefit from this. As more and more can be handled online and thus in real time, service staff and TDM specialists have more time for individual customers. In particular, the few, sought-after specialists, have increased capacity for direct contact, as they no longer have to spend time traveling or planning travel. There is also a third party that benefits – nature. Less travel means less CO2 emissions. "Between January and May 2019, we reduced travel activity by 20% compared with the same period in the previous year. That is our contribution to a greener industry," Damberg is happy to say.
Faster, more and less expensive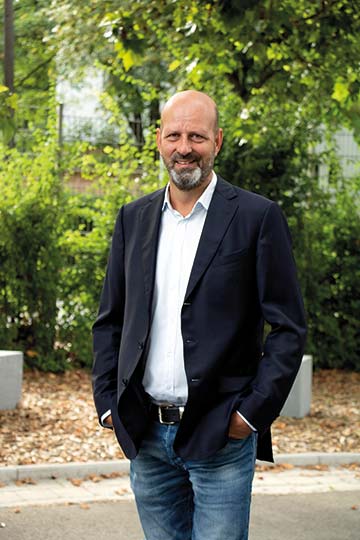 Thanks to the opportunities for communication and remote maintenance that have emerged from digitalization, customers now receive the help that they need much faster than before. Ten service desk technicians and around 40 service technicians deal with customer requests worldwide. Often, it is the little things that interfere with production operations. Using remote access, the TDM experts can then navigate easily and flexibly through the software together with the user and point out solutions. This not only reduces the response time for service requests, but also makes service calls cheaper. "Previously, we always had to spend several days on-site at the customer for implementation, support, training and service. This was the only way the time spent on travelling was worth it," explains Damberg. "That means that we also billed these services by the day." Today, pricing is more flexible. Customers can purchase service units on an hourly basis and software implementation packages at a fixed price. You can order a service easily via the website in the TDM Systems customer portal.
Transparent and well-structured
The advantage of on-site operations is that the customers see what the TDM experts are doing for them. If everything is done online, a great deal of what goes on in the background is concealed. State-of-the-art services must, therefore, be well-structured and, above all, be described precisely. According to Uwe Damberg, "At the moment, we are making really great progress in further optimizing our entire range relating to implementation, support and service. As the name of our service concept suggests, we will be implementing all planned measures by 2020, so that our users continue to get precisely the services that they need." Transparency is generally required for all TDM solutions. However, customers are increasingly demanding ready-to-use applications, as they have fewer and fewer specialists in-house. The easier the user interface software is to operate, the more time it takes to develop it, but that pays off in conjunction with tailored service packages. Comprehensive documentation supplements the full package.
At TDM Systems, everyone has ultimately agreed that they have a common objective – supporting customers in advancing faster with TDM solutions and achieving their goals in a better and more efficient mann
As is the case with service and support, there is a clear trend when it comes to training: Users lack time. Very few users can take time out of their everyday work for seminars lasting several days. What is in demand is information that users can access exactly when they need it. TDM Systems has tailored its training program to this requirement and split it into two areas.
1. Standardized online training
Through the competence center on the website, TDM Systems offers clearly defined training on the common functionalities of TDM software. Lasting one to two days, the training is comprised of separate small modules. There is one exception – the initial training for new users takes three days.
2. Transfer of knowledge and consulting on demand
Users can also contact a TDM consultant directly online, who will answer your questions personally and promptly in a video conference in one to two hours and discuss any company-specific requirements.
Twenty-five TDM trainers share their knowledge with users worldwide. The newly created Education Services department ensures that the quality of training is at the same high level around the globe and that all trainers are always kept up to date. "In Tübingen, we set the quality standards that apply worldwide," explains head of department Stefan Schmid. "The trainers must regularly participate in online training. In addition, they all come to Tübingen once a year, and having their own video portal helps them always stay up to date."
Another important service is the "self-service tools". The TDM Systems Virtual Academy, for customers with a current TDM Software Maintenance Contractplus, has a large number of video tutorials available for this. They guide the user through scenarios and modules – anytime, anywhere. An FAQ database also offers valuable support.
News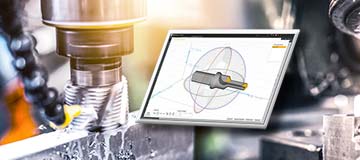 Continue to drive digitalization forward now and use the latest version of tool management to reduce costs,...
Find out more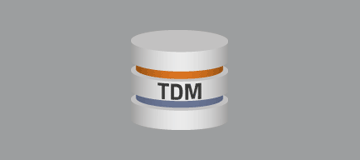 A digital tool database offers enormous advantages in manufacturing practice: overview, agility and savings with...
Find out more