The digital transformation is now gaining momentum in Southeast Asia, and free trade agreements are creating excellent opportunities for companies there to grow. These are compelling reasons for TDM Systems to further expand its already strong presence in the Asia Pacific (APAC) region. Former Market Director Christian Kübel has over the years established a skilled and successful network of sales partners and service partners: "The starting basis varies hugely across the individual markets. But what's really exciting is that our versatile solutions enable us to find the perfect solution for every customer requirement."
Living and working in Malaysia
As the new Market Director, Robert Auer will work closely with Christian Kübel over the next few weeks to gradually take over the responsibility for the market, the customers, and the partners. Auer will be living in Kuala Lumpur (Malaysia) for extended periods and expanding the market from within the region itself. By being located closer to customers and partners, he can deliver a highly flexible and more personal service. As Director of Global Business Development, Auer is very familiar with the challenges of manufacturing companies and has already made numerous contacts. "The companies in the Asia-Pacific region are also subject to the pressures of costs and competition. The success story from oil and gas producers Fong Lee Metal in Singapore also attests to TDM's ability to provide the best possible support to these companies when it comes to digital tool management."
Connecting Asia and Tübingen
TDM Systems places its trust in well-trained local partners for customer care in the region. This makes it possible to give customers high-quality services and support. Local companies receive the same support as production facilities of companies that are based in other countries. In future, Auer will oversee customer projects and ensure the close collaboration with the teams back in Tübingen. Robert Auer is a team player and recognizes that "the support of our local technology partners and sales partners is vital for our growth and long-term success in the APAC region. They know the culture, the procedures, and the specific customer requirements here in the local region. And they support our customers in rolling out their digitalization strategies." Auer will also look after the partners in the key industrial regions, such as India, Southeast Asia, China, South Korea, and Japan.
Success story of a TDM customer: Gaining competitive advantage through digitalization
The experience of TDM customer Fong Lee Metal in Singapore demonstrates just how well this can work. The innovative production specialist for the oil and gas industry sees digitalization as an opportunity to become even more efficient and even more competitive. After attending trade shows in Europe, Gary Choy, Managing Director of Fong Lee Metal, turned to TDM for the task of digitalizing their tool management. Today, Fong Lee Metal benefits from standardized processes, efficiency gains and significantly lower costs.
Much of the TDM implementation at Fong Lee Metal was handled by our partner Tech Konner. Established in 2015, Tech Konner specializes in IT outsourcing and system integration, and is a longstanding and trusted local technology partner of TDM Systems. While Robert Auer will in future be providing advice to customers and interested parties, Tech Konner will realize the implementation of the projects.
Major interest in digital transformation
Robert Auer is looking forward to his new role and is very confident that digitalization is the key to growth for the companies in the region. The local companies are very open-minded regarding Industry 4.0 and digital solutions: "Together with our specialist partners, we are ready to support local companies and branches of international companies alike." After all, it is these global projects, which often integrate and link TDM solutions in multiple production sites, that offer strong synergy effects and other benefits.
"The APAC region is on the one hand still very rooted in nature and on the other hand in the midst of the digital revolution. It's a place where highly industrialized regions are found right next to emerging industrial nations. And that's what I find so fascinating," explains Robert Auer, who is looking forward to his time in Asia. We are looking forward to hearing from him again soon and wish him every success in his new role.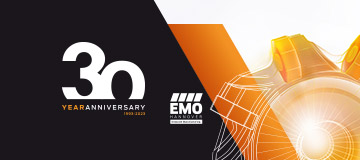 30 years of tool management: TDM Systems is celebrating its company anniversary and looking forward to the digital…
Find out more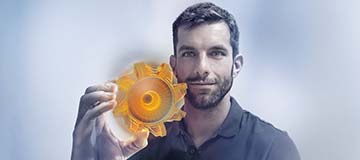 New key visual and key message: 100% Tool Management – a message that moves
Find out more