Digital sales – virtual information events attract great interest
The sales sector in particular has been transformed by the pandemic. Customer meetings and partner site visits had been part and parcel for many TDM Sales Managers, and were quickly moved online. Digital alternatives had to be created for canceled trade shows: Our new series of webinars has been met with much interest. Practical topics explained by our experts, detailed information and the chance to ask questions without making a commitment – these benefits were appreciated by potential and existing TDM customers alike. Even our annual user group meeting was hosted online in a series of webinars. The video recordings of the webinars are still available to watch online.
Delivering services – projects completed remotely
As a result of the pandemic, our services have largely been performed digitally. This meant the major expansion of our remote services, completed around two years ago, really came into its own. It has allowed us to maintain or adjust software even now we are working from home. With our customers' support, the software can even be installed and commissioned remotely. As of this year, the work of our service expert teams is now based on the new TDM Flex Care Credit System. Customers who have bought credits are free to redeem these as they wish, whether by asking questions or requesting conventional services, advice or support. Another area of digitalization is the new TDM Maintenance Contract Plus: This allows service requests to be processed entirely online. In the TDM Customer Portal users can exchange and manage service tickets and view their current status, access learning content from the TDM Virtual Academy, participate in webinars and get self-help assistance, for example by means of a detailed FAQ.
Co-operations, partnerships and networking
Even in this challenging year, TDM Systems has continued to expand and strengthen its working partnerships. Through our many opportunities to integrate, we have remained an integral feature in the system landscape of machining companies. We were able to set up numerous new Sales Partners around the world. In particular, our focus was on North America, Europe and Asia, including the key markets of China and India. The TDM service offering for customers in China is being expanded by our partner of many years, Tedan in Shanghai. Furthermore, we have formed a technology and sales partnership with DMG MORI and are now a SIEMENS Technology Partner for Digital Tool Management.
2021 – Save costs and streamline processes through digitalization
Digitalization projects have now become a hugely important consideration for the wider public. That's why Germany's Federal Ministry for Economic Affairs and Energy is supporting investment in digital technologies and training in German companies through the "Digital Jetzt" ("Digital Now") subsidy program. You'll be pleased to know that TDM software solutions are 100% eligible for subsidy funding. Get in touch, and we'll be happy to tell you more.
Product: TDM main releases 2020 – increased digitalization, better data management and new applications
The main 2020 releases for TDM Global Line and TDM were made available in July and promise increased digitalization and more efficiency by means of enhanced data management and many improvements in terms of application. For full details of the current releases, please visit the main releases 2020 page.
Have you already spent your budget? We currently have some fantastic discounts available on a variety of TDM products. Use our December offers for the TDM Feeds & Speeds Manager and for the CAM package or the tool room package. If interested, please get in touch with us.
News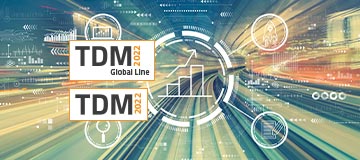 New main release TDM Global Line 2022 and TDM 2022 - make use of the opportunities offered by combined application...
Find out more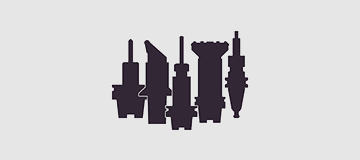 With the entry-level solution TDM Cloud Essentials, companies are starting to record their relevant tool data...
Find out more