Two people who not only work with partners worldwide but also act as team partners themselves are Christian Kübel (Director Global Partner Sales/Sales Asia Pacific) and Axel Röseler (Coordinator Partner Sales). They are responsible for the worldwide partner support at TDM Systems. Together, they started the development of the partner area a few years ago and share the tasks with different focuses.
Christian Kübel was responsible for sales services for many years. Due to his vast sales expertise and international experience, his focus in recent years has been on sales responsibility for the Asia-Pacific region (APAC). Kübel's openness and passion for other cultures make it easy for him to make direct contact with local partners. His multilingual skills – he speaks four languages fluently – is a big bonus when working with international partners.
Support with professional service
Axel Röseler has years of experience in supporting resellers and sales partners. He is happy to invest his in-depth know-how from sales in supporting partners worldwide. He enjoys the international aspects of his tasks and supports Christian Kübel from the back office. For Röseler, it goes without saying that customers should be supported with a comprehensive and professional service.
Partners are the very first point of contact for customers on site. They are experienced and established sales and service partners who support TDM customers in the local language. Kübel and Röseler both know that partner support requires a delicate touch. Working together internationally and building networks on a global level also means that different cultures and ideas will always cross paths. This is precisely what Kübel and Röseler consider to be an exciting challenge and what they enjoy about their job.
Attractive partner program in the starting blocks
The world of machining is becoming more digital. The transitions between the planning level and the shopfloor have become more fluid, and it is essential for efficient production processes to have access to high-quality tool data. By digitizing data, production processes can be networked and optimized. "There is a lot of interest in digital solutions for production. In all the markets we serve, there is pressure to cut costs and ensure competitiveness," Kübel explains. For partners worldwide, this offers the potential to play an active role in the digital transformation of production.
To enable them to provide companies with the best possible advice, the partner team has announced some innovations. An attractive partner program, which will be launched in summer 2023, includes individual training and education, current product updates and much more. Accessible via a portal planned for 2024, partners will be able to obtain the information relevant to them and competent support quickly and easily.
In recent years, Christian Kübel and Axel Röseler have focused on building up a network of sales partners in the Southeast Asian region. With great success: They can now rely on competent and established partners in this market. And the pair has their sights set on other markets: New challenges and exciting customer encounters await them in North America and Mexico and, for example, in South Africa and Northern Europe. "We have big goals and the freedom to set milestones for TDM Systems here is an incredible motivation," Röseler tells us enthusiastically. "It is highly interesting to filter out the different ideas and requirements in the markets and bring them together," adds Kübel. This positive curiosity and the conviction to create added value for partners with innovative solutions is the driving force in partner support.
TDM Systems is convinced that Christian Kübel and Axel Röseler will set further milestones in new territory and is looking forward to more "travel reports".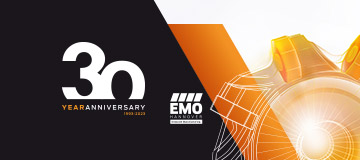 30 years of tool management: TDM Systems is celebrating its company anniversary and looking forward to the digital…
Find out more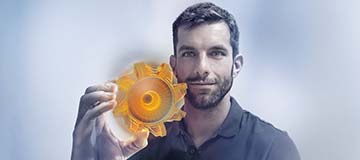 New key visual and key message: 100% Tool Management – a message that moves
Find out more