Strong interest in CAM and tool management
The registration numbers showed that interest in the topic of CAM and tool management is strong. 500 participants split over three 3 webinars exceeded the expectations of TDM Systems' organization teams. Sandra Müller, Head of Marketing at TDM Systems, is pleased: "With the digital event, we hit the nerve. Interest in the topic of CAM and the trends, advantages and solutions is overwhelming, and the opportunity to talk to technical experts from various CAM manufacturers at the same time convinced many interested parties." The webinars were offered in various time slots and in various languages, meaning that interested parties from all geographical markets could participate.
5 CAM systems – 5 break-out rooms
"From the very beginning, we had the idea of providing a stage for the CAM manufacturers," explains Sandra Müller about the TDM initiative. Robert Auer, Director Global Business Development, moderated the webinar and skillfully guided participants through current trends and developments. Following the lively discussion, the interested parties were each able to move into a digital break-out room for 15 minutes and chat directly with the technical experts from the respective CAM manufacturers. The final discussion again showed some of the current challenges and trends in the CAM sector: Implementing increased automation in the NC process, managing the increasing complexity of workpieces and machining, integrating the companies' expertise in the NC process, as well as achieving increased standardization with regard to data and formats.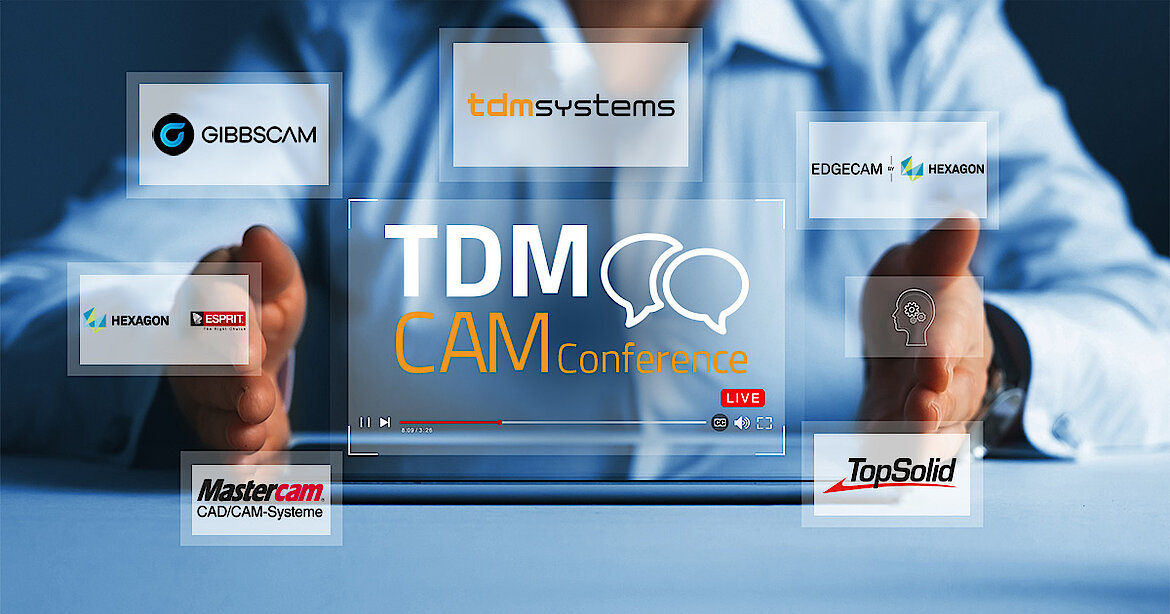 TDM – strategy of neutrality and openness
TDM Systems is an expert partner for many CAM manufacturers and offers interfaces to over 30 different CAM systems. The users benefit greatly from the openness of the TDM system. If a company works with multiple CAM systems in parallel, TDM allows for access to the central tool database with identical data for all NC processes. With the tool management solutions from TDM, the users can manage all tools from all manufacturers. In all the time that TDM Systems has operated in the market, in other words for over 30 years, we have been manufacturer-neutral. The numerous options for integration into the entire production environment of the machining industry mean that the users are not tied to specific systems or manufacturers, but can implement an individual digital concept. TDM Systems is focused on this now more than ever.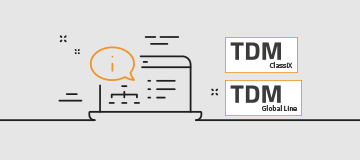 TDM Online Help – TDM application know how directly available in the application
Find out more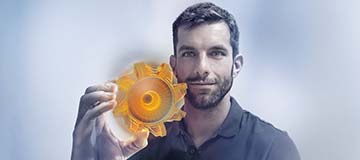 New key visual and key message: 100% Tool Management – a message that moves
Find out more