Nowadays, a good product alone is no longer sufficient. Users also need to have access to the appropriate product data – the more comprehensive the better. With the new Walter e-catalog for TDM, tool specialist Walter and TDM Systems are taking user orientation to a new level. The new catalog is the result of a strong partnership. On the one side is TDM, with extensive ­experience in the field of CAD/CAM systems and an clear understanding of the features that are required. On the other is Walter, where around 400,000 items of missing product data from various sources have been painstakingly researched and shared with TDM.
What's different about the new catalog? The feature lists are one of the most important changes. The catalog currently contains almost 42,000 tool data records with a total of 505,000 features. Previously it only contained 100,000 features. For many items, only the essential parameters such as order number, name and model were listed. If features that the CAD/CAM system requires are missing, this means additional work for the user.
Completely new are the product photos, which make the work of users in the logistics department, for example, much easier. They provide a visual aid for searching in the tool crib and, due to their high recognition value, reassure users that they are making the right decision. Buyers also appreciate product photos for the same reason - a picture speaks a thousand words and does it much quicker.
The new catalog features around 40,000 DXF drawings according to DIN/ISO. These can be extremely helpful when it comes to presetting. The previous selection of 3D models, which are indispensable for simulation and collision monitoring, has also been optimized and enhanced. With around 35,000 STP models, the Walter e-catalog for TDM covers all product ranges.
Digitalization is at the top of the agenda for Walter AG
As an innovative partner for digitalized process solutions, Walter is one of the industry's pioneers when it comes to Industrie 4.0. The idea is to use facts based on data to identify the potential for optimization more quickly and accurately and to control and improve processes more efficiently. Customer benefits such as these are at the forefront of all digital solutions from Walter. Walter is pursuing this goal continuously on every level, which is demonstrated by the new Walter e-catalog for TDM. It is available as a download for registered users at walter-tools.com and can be requested from Walter Sales or directly from TDM.
Walter AG, founded in 1919, is one of the world's leading metalworking companies. The machining specialist offers an extensive range of precision tools for milling,turning, drilling, boring and threading. Together with its customers, Walter develops tailor-made solutions for the complete machining of workpieces in the general mechanical engineering, aerospace, automotive and energy industries. As an innovative partner for highly efficient, digitalized process solutions, Walter is one of the industry's pioneers when it comes to Industrie 4.0. Walter AG employs more than 3,500 members of staff and, with numerous subsidiaries and sales partners, supports customers in more than 80 countries.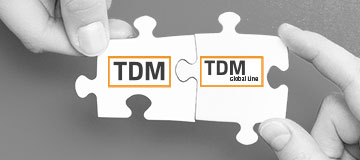 Get the best of both software lines: The combined application of TDM and TDM Global Line offers you new…
Find out more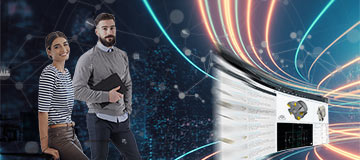 Digital journeys in machining companies - take people along with you on the journey!
Find out more