Companies which organize their fixtures – which often amount to several thousand pieces – with TDM have a clear advantage. This is because, thanks to its full transparency, the specialized software allows you to approach production orders in a holistic way. In the same way as for managing tools, users of the TDM Fixture Management Module collect all master and inventory data, as well as the documents, photos, stock location and supplier information for fixtures and items in a centralized manner.
Save time and costs
Thanks to the simple search function, users can quickly find the fixture parts required for each work order. Companies can add to the stored parameters without any limitations. They can also customize the classification to their own needs. This already reduces the window for setup by a significant amount. Other functions ultimately ensure that only a small gap remains open: The software supplements the tool lists with fixtures and measuring and inspection equipment. This allows the tools and suitable fixtures to be sent to the machine with the order in a single process step. In next to no time, the fixtures and tools are mounted, and the machine is producing as it should, rather than standing still.
Ensure application expertise
With the TDM Fixture Management Module, companies can obtain stock levels for fixtures at any time and check their availability. Moreover, it provides information about the state of planning certainty, meaning that fixtures are always expected at the right time or can be re-ordered or replaced if required.
"Our software isn't just an all-rounder for organizing fixtures," says Bernhard Grossmann, Consultant/Senior Project Manager at TDM Systems. "It's also a great tool for knowledge management."
Stored assembly instructions and information about applications and production area save time during selection and setup and also make production safer: This is because the stored application expertise means that even unexperienced users can correctly assemble fixtures and therefore mount workpieces without errors. This results in high manufacturing quality and safe processes.
Specialist Articles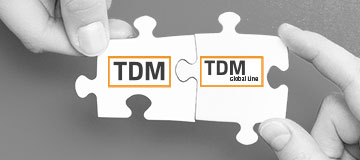 Get the best of both software lines: The combined application of TDM and TDM Global Line offers you new...
Find out more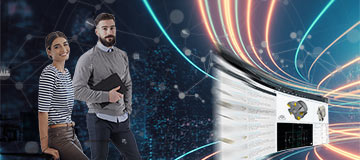 Digital journeys in machining companies - take people along with you on the journey!
Find out more